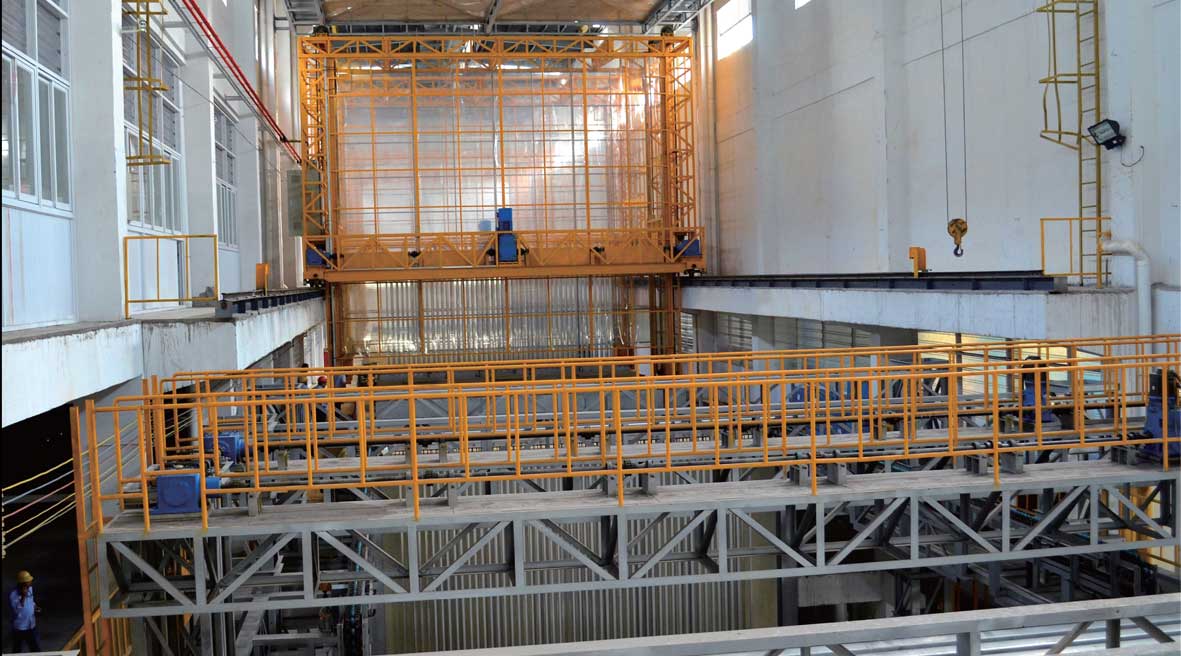 The production line is for mass production of aluminum, magnesium, and titanium alloy anodizing, and the production process can be fully automated;
The entire production process (such as degreasing, chemical polishing, alkaline etching, oxidizing, coloring, sealing, drying, cleaning) can all be operated on the touch screen (tablet computer);
The operating system is a three-level management mode, which is convenient for safety management;
The equipment power supply adopts invertible transmission technology. The output current is high and low frequency pulsed direct current. Compared with the traditional power supply, the power conversion rate is higher, and the power frequency, duty cycle, current, and voltage values can be adjusted as needed;
During the entire production process, the transportation of the workpieces is completed by multiple cranes;
The tank body is made of high-quality PP, PVDF or stainless steel. The tank body is resistant to low temperature and corrosion and is equipped with an air stirring device. Even stirring can make the heat of the solution in the tank more uniform;
After strict calculation of the equipment cooling capacity, the energy efficiency ratio is optimal, and the refrigeration system accessories are selected from Copeland, Bitzer, Taikang, Danfoss, Emerson, and other major products;
Refrigeration compressors are equipped with start-up delay protection to prevent damage to the compressor caused by frequent start-ups; after power failure and other fault alarms, the program has a self-save function. After the power is restored and the fault is removed, it can continue to execute subsequent programs;
The electrical control mode can be selected from manual and automatic modes. The automatic mode is realized by "touch screen (tablet computer) + PLC," which can carry out convenient storage and retrieval of various parameters, and can also communicate with external computers through the interface;
The electrical control components are selected from Schneider, Siemens, Omron, Fuji, Mitsubishi, and other prestigious manufacturers;
Constant temperature control, water level control, heating protection, active water circulation, self-adjustable temperature in each tank;
The operator is not in direct contact with the potion, which reduces the possible harm to the operator during the production process;
The system matching items also include: ultrasonic cleaning, online detection of potion proportion, acidity, and PH value, anodizing solution circulating filtration system, acid mist recycling system, power supply protection system, original record preservation, and others;
IT IS ESPECIALLY SUITABLE FOR PRODUCTION OCCASIONS WITH MASS PROCESSING.