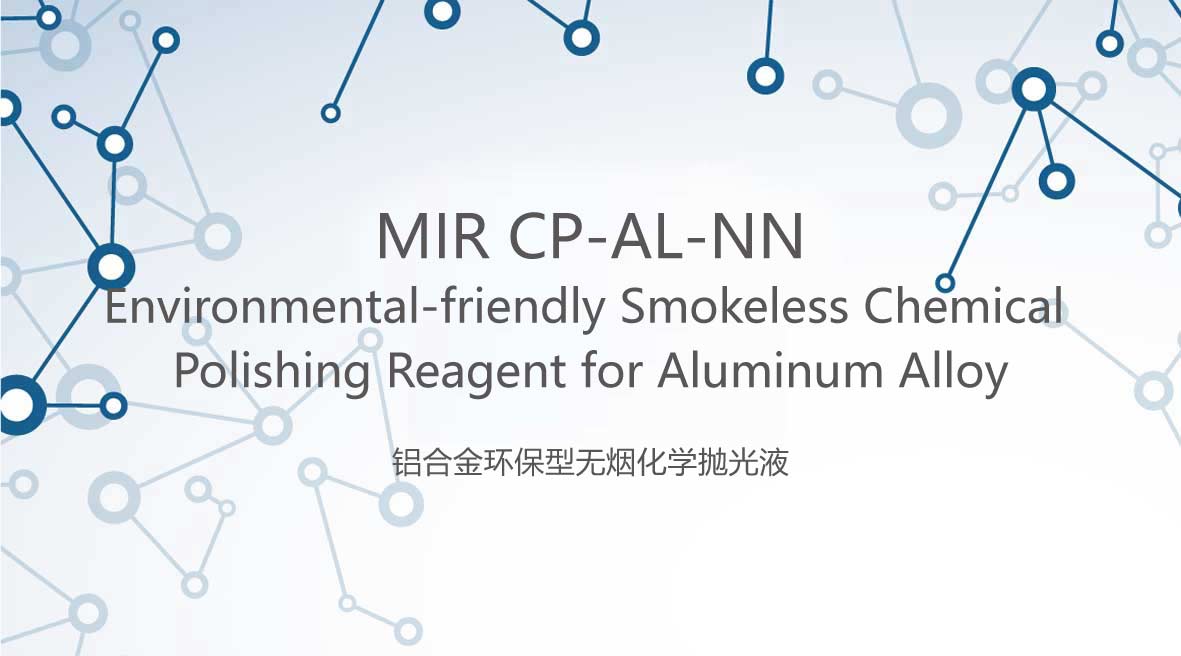 MIR CP-AL-NN Environmental-friendly Smokeless Chemical Polishing Reagent for Aluminum Alloy is based on liquids such as phosphoric acid and sulfuric acid, and it is supplemented by a compound of brighteners, corrosion inhibitors, thickeners, and others. The reagent has gotten rid of nitric acid and uses two acids for the polishing. As a result, there will be no acid fog from the process, which leads to less environmental pollution, and finally achieves smokeless polishing.

Product Features
1. Low production cost;
2. Good polishing effect;
3. Long service life;
4. Does not contain "nitrogen" components;
5. Simple operations.